Things we DON'T do:
We don't light ourselves on fire
We don't jump out of helicopters
We don't jump over moving trains
We don't fly planes through tunnels
*NEWS FLASH*
OK - - - - Now we do everything

WE FIGHT

WE WRESTLE

WE TAKE BUMPS

"WE TOTALLY KICK ASS"




No sissy boys and girls in our group!
We're some of the biggest & we're
without a doubt some of the baddest
people that you will EVER work with.
But, we are Pro Wrestlers and all of
our people are Professional Actors.
NICK DANGER & GENE LABELL
JUDO GENE LABELL is the man in Hollywood

Click to see:
HALLOWMAS
Moentertainment2003@yahoo.com

Want "Real Bikers" with Harleys
>>>>>> WE CAN DO THAT <<<<<<
Want "Long Shoreman" for a fight
>>>>>> WE CAN DO THAT <<<<<<
Want "REAL PRO WRESTLERS"
>>>>>>> WE ARE THAT <<<<<<<

Want "Policemen" for a cop scene
>>>>>> WE CAN DO THAT <<<<<<

We don't use wanna be skinny boys
We use the REAL THING . . . MEN!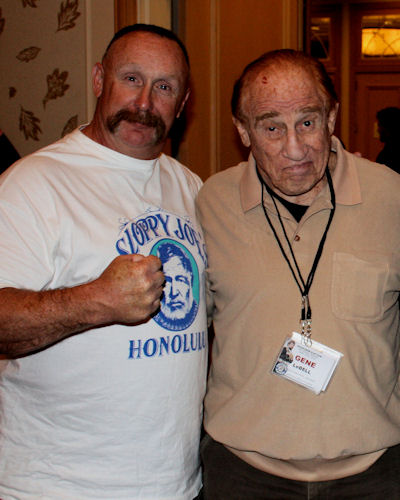 2010 CAC REUNION
"Mr. O & Gene Labell"


E-MAIL AL at:
mroutrageous@gmail.com
E-MAIL Nick at:
702baller@gmail.com